Come and enjoy your day with us!




Ichinose, Shiga-kogen, Nagano-prf., Japan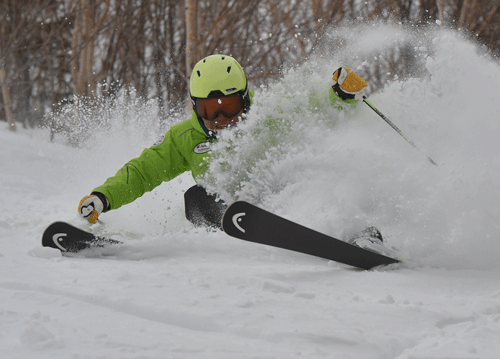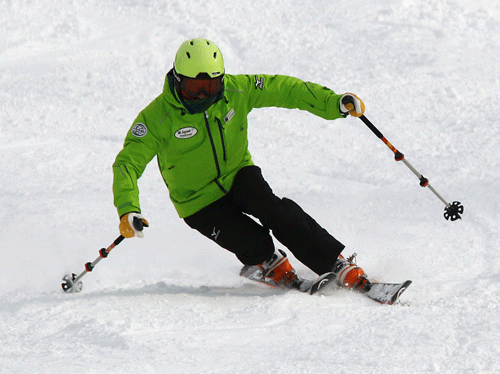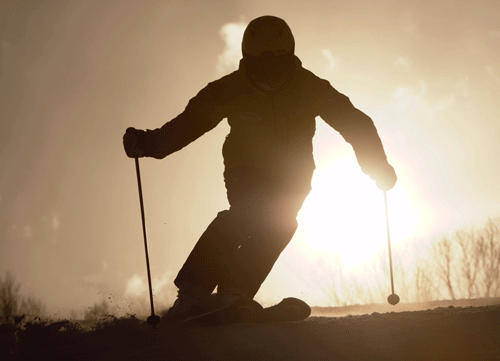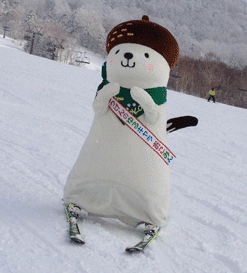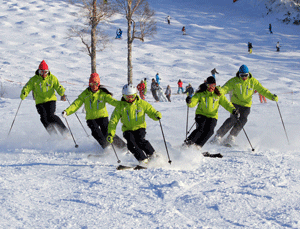 Shiga kogen is the largest ski resort area of Asia.
There are 18 interlinked ski areas, which would take days to fully experience.
One lift ticket allows you to ride all 47 lift and gondolas.

For beginner to advanced level, one of our skilled professionals will guide you around Shiga kogen.

Private Lesson Costs (Level 1-5)
1 Person
2 People
3 People or more
2 Hours
20,000JPY
30,000JPY
50,000JPY
3 Hours
28,000JPY
40,000JPY
65,000JPY
4 Hours
36,000JPY
50,000JPY
80,000JPY
note1:Lesson do not include lift pass or rental equipment
note2:We do not recommend having people of different ability levels in the same lesson

Where to meet : Shiga Ichii Hotel, or your hotel if requested in advance.


Bookings essential: E-mail:ksss@kitamurass.com, Fax:050-3383-3925 or Phone:0269-34-2729

REGISTRATION FORM



Ability Level :
Level 1 : First timer---Never skied before.
Level 2 : Beginner----Can stop and turn a little.
Level 3 : Low Intermediate---Can link snowplough turns on blue runs.
Level 4 : Intermediate-------Can ski parallel on red runs.
Level 5 : Advanced or Expert---Can ski parallel with a pole plant on red and black runs and make short turns and ski small bumps.



Private lesson Cancellation Policy:
24 Hours Notice - No Charge
2 - 24 Hours Notice - 50% Charge
Less than 2 hours before or No Show - 100% Charge

---

Danger Warning
Skiing is a refreshing and inspiring winter sports that takes you out into the unpredictable arms of mother nature.
Please read this Danger Warning and Participation Agreement below carefully for your safety.



Skiing is a sport in embarked upon in unpredictable conditions. Keep in mind that unexpected change in weather,
artificial obstacle or other skiers may cause serious accidents.


Familiarise yourself with the usage of tools and other equipment.


Watch out for other skiers/snowboarders and take full caution to prevent collosion.


Follow the rules and manners in the ski area for your safety and enjoyment of the sport.

---

For Participation
1 Eldery people or those who are concerned about or nusure of their health condition, should consult a doctor prior to the lesson for a complete physical check-up.
2 Minor need parental consent to participate.
3 Please inform staff immediately, if your physical condition is not good.
4 Please use equipment that suits your technical level.
5 Specific suits and accessories for skiing/snowboarding should be worn properly, including hats and gloves to keep warm and protect you. Wear sunglasses or goggles to protect your eyes from UV rays and cold and to assist with visibility.
6 For safety, please follow the instructor's instructions in the lesson, and always consider how your actions affect others.
7 Please follow the signs in the ski area, the directions of patrols, and the area announcement, when on the mountain.
8 Although measures have been taken to secure your safety, Ski School does not bear responsibility for accidents resulting from a participant's negligence or other misconduct.
9 Insurance is highly recommended to cover any injury or damage you may cause or suffer while participating in lessons.
10 Lessons on the snow might be discontinued and changed to indoor meeting due to unfavorable weather conditions. If this is the case tuition fees will not be refunded.

HOME
STAFF
REGISTRATION FORM